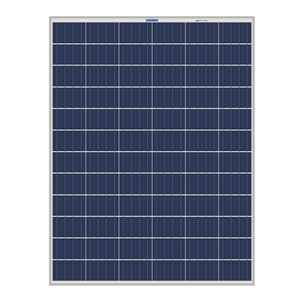 Luminous Solar Panel 170 Watt 12V POLY
Rs. 5,950

Rs. 5,950

Save Rs. 7,950
Tax included.
Shipping
calculated at checkout.
---
---
Free Home Delivery ( Delhi NCR )
Free Maintenance Service for 1 Year ( Delhi NCR )
Best Dealer & Shop Stablish Since 1993
Cheapest Price in ( Delhi NCR )
Luminous Solar Panel 170 Watt 12V POLY Description 
Today, everyone is struggling with high electricity costs and pollution for power generation and backup needs. Due to the ever-increasing costs of traditional power sources, frequent power cuts and their hazardous nature, we need an eco-friendly and low-cost Solar panel to meet our power needs. Luminous has listened to all the grievances of the clients and launched a range of POLY-type solar panel for providing the most cost-effective power backup/ generation solutions. The 170 Watt 12V POLY solar panel provides 170 watts of conversion electricity with low-cost maintenance. Following are the required specifications.
Luminous Solar Panel 170 Watt 12V POLY Specifications
Polycrystalline Cells type Panel

Solar panel Capacity - 170 Watt , 12V

Voltage: Voltage at Max Power (Vmax) - 18.65V, Open Circuit Voltage (Voc) - 22.84V

Current: Current at Max Power (Imax) - 8.85A, Short Circuit Current (isc) - 9.55A

25 years performance warranty.

Compliance with IEC standards

Best in Class conversion efficiency

Anti-reflective coating and back surface (BSF) for more light absorption

Advanced EVA (ethyl vinyl acetate) encapsulation to give better protection to modules

High strength light-weight aluminum frame design for high torsion resistance against winds and snow loads

PID resistance Technology (Potential-Induced Degradation) for safety against substantial power loss due to stray currents triggered by certain climate conditions

Excellent Low light performance in low visibility in clouds, evening, and morning.

Dimensions of the Solar Panel : 

148.0*67.0*3.4 CM

Weight of the Solar Panel : 11.5 kg
---
We Also Recommend
---