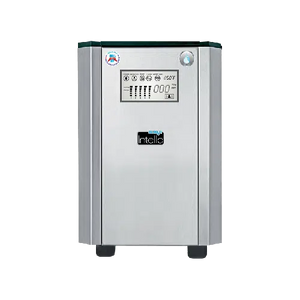 ZeroB Water Purifier Intello RO 25 LPH+ ACTIVE SILVER TECHNOLOGY
Rs. 36,000

Rs. 36,000

Save Rs. 6,950
Tax included.
Shipping
calculated at checkout.
---
---
Free Home Delivery ( Delhi NCR )
Free Maintenance Service for 1 Year ( Delhi NCR )
Best Dealer & Shop Stablish Since 1993
Cheapest Price in ( Delhi NCR )
ZeroB Water Purifier Intello RO 25 LPH+ ACTIVE SILVER TECHNOLOGY Description
ZeroB has been accredited for creating India's first smart RO Water Purifier with its patented Active silver technology for providing the safest drinking water at the lowest price . ZeroB has created and patented many technologies to solve the pure drinking water problem in our country. The ESS technology sanitizes the water and makes it pure for drinking even after being unused for more than a week. It has an intelligent system with a digital monitor that uses the combination of ESS and reverse osmosis to provide pure and safe drinking water. 
ZeroB Water Purifier Intello RO 25 LPH+ ACTIVE SILVER TECHNOLOGY Specification
Brand Make : ZeroB

COMPANY : Ion Exchange India PVT LTD

Model : Intello 25 LPH

Purification flow rate : 25 liters/hour

Maximum Input TDS allowed: 1500 ppm

Recovery of pure water: Up to 40%

Tank Dimensions(Length x Diameter): 368 X 267 mm

Weight of Water Purifier : 17 Kgs

Maximum Recommended Output : 150 Liters/day
---
We Also Recommend
---